At SkyTour we are dedicated to fulfilling your dream of paragliding over the mountains of Mendoza. Unlike skydiving, paragliding does not need a plane to jump, but takes off from the top of a mountain to which we ascend by a mountain road in a 4×4 excursion. During the paragliding flight you will experience a mixture of adrenaline and visual pleasure where apart from the thrill of flying you will be able to enjoy a unique view of the city of Mendoza and the foothills of the Andes with its incredible snow-capped peaks.
Those interested in paragliding do not need to have previous knowledge. You just have to book the date and time you want to make the flight.
STANDARD FLIGHT
Access to Cerro Arco with 4x4

Tandem paragliding flight
GROUP FLIGHT
Access to Cerro Arco with 4x4

Tandem paragliding flight
PREMIUM
EXTENDED DURATION 35/40 MINUTES

Access to Cerro Arco with 4x4

Tandem paragliding flight
The best way to complement the typical wine tourism activities of Mendoza such as wine tasting, visits to wineries and vineyards is to fly in paragliding. You can do this activity very close to the city of Mendoza. 20 minutes from the center of Mendoza is Cerro Arco, which apart from being a natural viewpoint of the mountain and the city of Mendoza, is also a place where you can do adventure tourism activities such as climbing, hiking, horseback riding, hang gliding and of course paragliding. At the foot of this is our parador from where the excursion begins.
The paragliding flight is developed accompanied by professional instructors licensed by FAVL.com.ar who have many years of experience in mountain paragliding, making paragliding a very safe activity.
Juan Pablo
License no.: ARG 07 00872
Level: 5 Tandem
Certification: Argentine Federation. free flight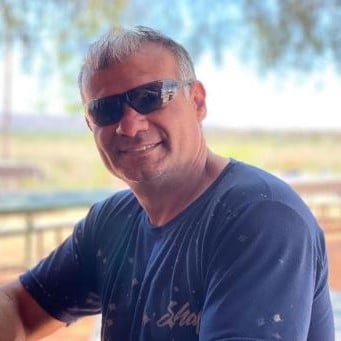 Alejandro
License no.: ARG 07 00374
Level: 5 Tandem
Certification: Argentine Federation. free flight
Eduardo
License no.: ARG 07 00126
Level: 5 Tandem
Certification: Argentine Federation. free flight
Fernando De La Cruz
Licencia n°: ARG 07 01586
Level: 5 Tandem
Certification: Argentine Federation. free flight
Lorraine
Operation
Bookings
Advice
If you are wondering, what time of the year is best for paragliding in Mendoza? We answer that whether you come in winter or summer in Mendoza you can do paragliding all year round thanks to its exceptional climate of light winds and low humidity. In the city of sun and good wine you can not only visit the best wineries and vineyards in the world, but you can also enjoy one of the best adventure tourism activities in Argentina, which is mountain paragliding.
Like any adventure tourism activity, doing a mountain paragliding baptism flight requires meeting certain safety standards that include both the professional training of the flight instructor, the certification of the paragliding equipment and the safety procedures required for the activity. .
The flight equipment has international homologation since its manufacture and a periodic check-up in authorized workshops. Both the harnesses and the paraglider are prepared to withstand high loads, much higher than those of a normal flight. Each team has an emergency parachute that is capable of supporting the weight of the pilot and passenger in the event of an emergency.
Among the safety procedures to do the activity are:
The observation of the climatic condition, this implies that there is good visibility and good wind (between 0 and 25 km/h).
The preparation and check of the paraglider at takeoff. This consists of deploying the parapet against the wind, checking the lines and checking the anchors and carabiners of the flight harnesses.
Preparation and brief instruction of the passenger prior to takeoff and landing. Before takeoff, the passenger is placed in the flight harness under the supervision of the instructor and the takeoff procedure is explained, which consists of a short run in which the passenger must accompany the instructor running approximately 10 meters.
The mountain paragliding flight is based on a route previously established according to the weather conditions of the day and always maintaining the safety height necessary to reach the landing.
The landing is made in an area specially equipped for this purpose, it has windsocks that indicate the intensity and direction of the wind, so that the instructor can make a safe landing. Before landing, a brief and easy explanation is also made to the passenger on how he should prepare for it.
Our clients speak on TripAdvisor and Google
Experiencia única Excelente experiencia. Los instructores transmiten seguridad y profesionalismo. Siempre pendientes del bienestar del turista. Altamente recomendables.
Una experiencia increíble Nos sentimos muy seguras y disfrutamos a full el vuelo. Gracias por transmitirnos confianza y seguridad Excelentes y muy profesionales
Aventura Muy bueno!!! Juan un genio. Súper recomendable. Hermosa experiencia. Una sensación unica e irrepetible.
Exelente Una experiencia única y super recomendable la pasamos re bien y super seguro todo. Nos divertimos mucho
Como las aves en el Cerro Arco Atentos, muy profesionales, me consiguieron turnos para volar, pese a que fue complicado por elmferiado de carnaval. Vuelo de bautismo muy recomendable.
Una locura El salto fue una locura, la experiencia de tan solo volar ya es una tremenda locura. La atencion es exelente y es 100% recomendable
Increíble..!! Juan Pablo y su team son geniales exelente el trato y la experiencia que te hacen vivir.. súper recomendable
Parapente mendoza Excelente experiencia¡¡¡¡¡ Juampi y los chicos son los mejores¡¡¡¡¡ super recomendable, desde la llegada, el viaje en 4x4, el vuelo INCREIBLE¡¡¡¡¡¡ NO SE LO PIERDAN
Debut en el Aire sobre Cerro Arco. Cerro Arco. (Inolvidable) Respecto a la Excursión es muy recomendable para hacer. Tremenda experiencia y muy buena onda la gente de ahí. Tengan presente que varias veces reprograman o demoran el salto según la gente o el clima. Nosotros siempre nos pasaron a buscar, tuvimos 3…
Experiencia super recomendable Fue mi primer vuelo y fue magico. Excelente calidad humana, servicio, profesionalidad y Juan Pablo y equipo hacen que el sueño se cumpla al 100. Marcelo, el piloto que me toco, un genio total.
Gabriel Cabrera
2022-06-17
Carolina Camaño
2022-06-13
Santiago Giorgetti
2022-06-08
Cristian Sanfelippo
2022-05-20
Me encanto 💖, una linda experiencia!!!!! Lo volvería hacer mil veces más!!!!!
Florencia Rojas
2022-05-04
Me encanto! Muy copados cada uno de los chicos,¿Lo volveria a hacer? Segurisimo!
pablo rodriguez
2022-04-19
Una experiencia inigualable. Los instructores son unos genios.
Claudia Zarate
2022-04-19
Experiencia inolvidable! Gracias a Lore y Octavio! Y a mí instructor Alejandro! Genio total! Me sentí segura y a la vez relajada por la confianza que me dieron todos! Vistas increíbles plasmadas en las fotos y videos! Volvería ❤️
Eduardo Nogueira
2022-04-18
Una experiencia inolvidable.